We're lovin' brocade and sequin dresses, a retro-inspired cozy faux fur, Stuart Weitzman peep-toe pumps and Vigotti pointy-toe pumps, this holiday season.  For your first night on the town, you'll feel simply elegant in this BB Dakota Shift and these Stuart Weitzman Peep-toe Spice Pumps (which just happen to be on sale at the moment-YES!).  For the next night's party you'll look great in a Banana Republic sequin sheath and Vigotti pointy toe pumps.   Add a Jessica McClintock bag and cozy Tatiana coat and you're good to go!
We hope you enjoy your holiday festivities and have a wonderful new year!
I came across this picture of Peggy with her co-workers Stan and Ken from Mad Men and I started thinking about how I'd interpret her 1960′s style into a 1960′s inspired style of today (narrow shoes included of course!):
                                                                                                                                                                                                                            Courtesy of AMC
  I think this top would look great with an a-line skirt and…
---
these more traditional pumps.  Or…
take Modcloth's suggestion and  add white skinny jeans
, black platform peep-toe pumps
and a yellow accessory
and you've got a style that's a perfect blend of yesterday and today!  Tres Chic!
Have you discovered ModCloth
yet?  Modcloth is an online store that carries a  mix of retro, indie,  vintage-inspired clothing and accessories and actual vintage clothing and shoes (many of which are narrow and slim!)   The vintage "deadstock" shoes have never been worn shoes that probably were tried on but never purchased.
Buying deadstock shoes can be lots of fun, but one has to "tread" carefully before purchasing them. Here are some tips for buying vintage shoes:
Make certain you are getting authentic deadstock (also called New Old Stock) merchandise and not reproductions.
Footwear of yester-year was made with combination lasts.  So you will often see two widths listed i.e., AA/AAAA which means that at the ball of the foot the width is a 2A with a 4A heel.
Sizing of NOS shoes is different than it is today — so if you are a women's size 7 1/2 in today's sizes, you may find that you are either a 7 or an 8 in NOS shoes.  The shoes of yesterday are also narrower than they are today.
 Measure your feet.  The best way to know your size is to measure your own foot length and take the measurement at the widest part of your foot (just below your big toe to the end of your foot just under your pinky toe.   The best way to do this is to stand on a piece of paper and trace each of your feet.  You'll want to measure both, because our feet are usually different sizes.  Lastly, you should wear the pantyhose or socks you plan to wear with the shoes  when you measure.  Once you have these measurements you'll want to look at a shoe size and width chart to find your exact size and width. *  An additional way to measure is to take the same measurements from a pair of shoes that you know fit you well.  You will want to take into account extra space if your shoe comes to a point.
Vintage shoes are great but the downside is that many are not returnable or returnable for credit only and some retailers will not reimburse shipping as one might, if the shoe were a newer shoe of today.  Therefore, do your research and consider your purchase carefully before you make it, so you're not stuck with an expensive pair of shoes you cannot use.
*To receive a size and width chart from The Narrow Shoe.com click on  Contact Us  or send  an email to ContactUs@thenarrowshoe.com and in the subject line ask for the size chart.
Here are two of our favorite pairs of cute pink vintage narrow shoes and pretty dresses that we'd pair with them:
This adorable dress would look terrific with these "deadstock" or "new old stock" vintage narrow shoes.
We think this lovely vintage-inspired dress would look fabulous with these vintage "deadstock" new old stock slingbacks.
This time of year is an absolute favorite for many of us.   Let's celebrate the warmer weather and all of the beautiful buds and blossoms with bright, bold and  colorful narrow pumps and pretty Spring Floral Dresses!
Cole Haan has outdone themselves this year with colors reminiscent of a day at the beach:


Rock Candy, Cove — we're thinking of Carmel, Beaujolais (maybe a nice glass at sunset?) and Nougat — oh so sweet.  They're truly scrumptious! 
Ferragamo's elegant Dalia comes in such beautiful shades of pink, sunny yellow, pale blue and beige — we're not only thinking of sunny days but of  beautiful sunsets, too!
So, pick a pair of lovely pumps in your narrow size and a lovely floral dress to wear all Spring and Summer long for a special day or evening.
What will it be?  Mother's Day?  A garden party?  Maybe a Cocktail reception?  Decisions, decisons!
In honor of the two hour season premiere of  Mad Men, we present The Banana Republic limited-edition capsule collection, featuring 1960s inspired dresses, cigarette pants, jewelry, menswear and accessories and we add our take on today's narrow width footwear styles to compliment them!
About the Show: Set in 1960s New York, the sexy, stylized and provocative AMC drama Mad Men follows the lives of the ruthlessly competitive men and women of Madison Avenue advertising, an ego-driven world where key players make an art of the sell.   The series revolves around the conflicted world of Don Draper,  the biggest ad man (and ladies man) in the business, and his colleagues at the Sterling Cooper Draper Pryce Advertising Agency.  As Don makes the plays in the boardroom and the bedroom, he struggles to stay a step ahead of the rapidly changing times and the young executives nipping at his heels.  The series also depicts authentically the roles of men and women in this era while exploring the true human nature beneath the guise of 1960s traditional family values.
About the Clothes:  The Emmy Award-winning costume designer for AMC's 'Mad Men' partnered with Banana Republic for a second installment of the limited-edition capsule collection, featuring 1960s inspired dresses
,  cigarette pants
, jewelry and menswear.
About the Shoes:  In the early 1960′s rounded pumps were fashionable as were pumps with chunky heels for women.  Men's shoe styles…well shoe styles for men haven't changed all that much.  However,  just as  Banana Republic has taken 1960′s style and reinterpreted it in their collection, we've added our  narrow shoe spin with our footwear selections, as well.   Our women's pump selections,  some  with rounded toe and others more pointy, are black and nude patent leather.  A neutral patent leather pump is a nice alternative to the black patent leather black pump we see so often.  We chose two casual lace-up athletic style loafers to match the style of the casual lace-up oxford pictured below, for our narrow shoe selections for men.  These great shoes are stylish and comfortable and right on trend for the fashionable guy who just happens to wear a narrow shoe width.
The Outfits
1.  A 
Framed Polo
in Blue Willow and Khakis look for men, and
Rose Print Cardigan
in Oxide Grey ($69.50) and cream
Cigarette Pant
cigarette pants ($98) for women from the Mad Men capsule collection.
2.  A 
Lace Shell
and
  Hot Pink Cigarette Pant
($98) , from the collection.
The Narrow Shoes
1.                                             2.                                              3.                                       4.
1.  Marianne Frost Leather  ($34.99)
2.  Camille ($119.99)
3. Shuler Bike ($135.00)
4. Wilbert ($275.00)
Using this room layout as a back drop, I created a fashionable "look"  using the same color pallet.   I then added narrow Keds and sandals in the same colors.   Have you found any narrow flats, sandals, sneakers or athletic shoes in these colors that you'd like us to add to this post?  If so, send your suggestions to contactus@thenarrowshoe.com and we just might add them to the list!
Red, Yellow, Green a Mod Clothing & Shoe Scene
Clothes and narrow shoes for a girl in the city.
Narrow shoes a girl could love with these outfits– Click on each shoe to learn more and buy direct!

The signature Champion Keds® style has carried the blue label for 85 years and has been re-engineered with subtle changes to make your feet look and feel great.  Available in 2A (AA) width.

Braided leather upper, gold-tone hardware, adjustable ankle strap, leather lining and lLeather soles. Approx. 1⁄4″ heel, made in Spain.  Available in Narrow (2A) (AA) width.

Great for casual and dress casual for any late spring and summer activity.  Reptile-embossed leather uppers with a padded toe post. Leather lined to naturally wick moisture. Hand stitched leather footbed for durability. Munro tech synthetic outsole is durable and lightweight. Made in the U.S.A. Heel Height: 3⁄4 in. Platform Height: 1⁄4 in.  Available in 2A (AA) width.

Vegetable-tanned leather upper Gladiator Sandal with woven detail for much added visual appeal. Adjustable hook-and-loop closure ensures easy on-and-off wear and a secure fit. Soft vegetable-tanned leather lining wicks away moisture leaving the foot cool and dry. Generously cushioned footbed massages the foot with each and every step. Traction outsole with cork regrind for long-lasting durability on a variety of surfaces. Heel Height: 3⁄4 in. Weight: 9 oz.  Available in 2A (AA) width.
Leather upper with a simple toe loop and decorative leaf detail for added appeal. Rear zipper entry allows for easy on-and-off wear each and every time. Textile lining and cushioned footbed massages the foot with each and every step.  Bamboo heel with recycled cork outsole offers amazing traction.   Heel Height: 1⁄2 in.    This sandal has two of this season's fashionable trends — a toe ring and an ankle strap!   Available in 2A (AA) width.
Here's a look at what we created using our newest obsession Shopstyle. Corals, Pinks Patterns and pretty neutral narrow Vince Camuto Peep-toe pumps!
Coral & Pink Patterns
and pretty narrow shoes!
We love these neutral narrow peep-toe shoes too! Which peep-toes do you like best?
Oscars 2012 Inspired Narrow Shoes & Dresses
It's always interesting to see how the current style trends will appear on the red carpet during award season. The dresses the celebs wore were in shades of Sorbet (Pastels), White, bright colors including shades of Red, Coral and Green and lots of embellishments including delicate beading and crystals. Here's how we've interpreted the celebrities red carpet looks into ready-to-wear looks you might want to own, from the narrow shoes on up, of course!
Red Carpet Look -  Berenice Bejo's Mint Dress and Narrow Metallic Shoes

Click for MORE…
Remember that television show "The Look for Less," which recreated a high end look that a celebrity wore for a low end price? Well, we thought we'd do our own variation on the theme by creating "The Look in Narrow" shoes! This year, we're changing thing up and now our Look in Narrow" is all about celebrity style with a narrow shoe twist! Now you can get "The Look in Narrow" with a celebrity inspired ensemble to go along with it!
The Look in Narrow Shoes – Eva Longoria's Blue Pumps
Back in May, Eva Longoria was photographed while shopping in Cannes, wearing a gray Herve Leger by Max Azria dress, navy blue Yves St. Laurent Palais Platform Pumps and an Hermes Birkin Bag.
CANNES, FRANCE – MAY 13: Eva Longoria Parker during the 63rd Annual Cannes Film Festival France. (Photo by Francois Images)
We love, love, love, the silhouette, the rich color of this suede pump and that it just so happens to run narrow! Great news for the fashionistas among us who love Yves St. Laurent and may just fit in these amazing shoes! While the Palais' steep price at $720.00, it's steep 5″ heels and 1/4″ platform or the fact that
available in narrow and offer lower heels, lower platforms and lower price tags!
If you're the type of person who likes to see an entire look put together and at the same time you struggle to find stylish name brand and designer narrow shoes in your narrow width, you've come to the right place! We've done all the work for you! Check out this look we've put together with beautiful narrow pumps to go along with it:
We love the look of Banana Republic's Mock Wrap Dress pictured here in Concord Purple, it's also available in Regal Teal and Black. Wrap dresses are a terrific option for most figures! Add a Narrow Nude Narrow Pump and you've got a look that can go from day to night. Here are our three favorite narrow shoe choices to wear with it:
Smartmuse is available in Hummus, Black, Cognac and Red Quasar, it's $298.00.

Sashy is available in Hummus, Fire Quasar and Black. A beautiful peep-toe with elegant lines, this shoe would work well with our favorite mock dress and so much more. Sashay is also $298.00
The Ussa Wedge has such a pretty siloutte, doesn't it? Available in Taupe, Black and Brown for $109.00!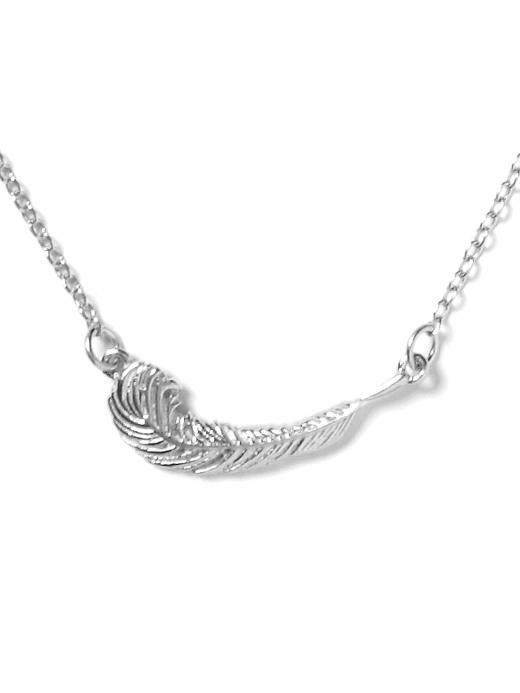 Accessorize with this
Secret Charms Necklace. Layer for the look above.
Finish your look with a small teardrop sequin bag!